Get an Appointment with the Best Heart Doctor (Cardiologist) in Chandigarh
Heart disease is a growing problem in India, and it is one of the leading causes of death in the country. According to the World Health Organization (WHO), cardiovascular diseases are responsible for more than a quarter of all deaths in India, with coronary artery disease being the most common type of heart disease. Several factors contribute to the high rates of heart disease in India, including: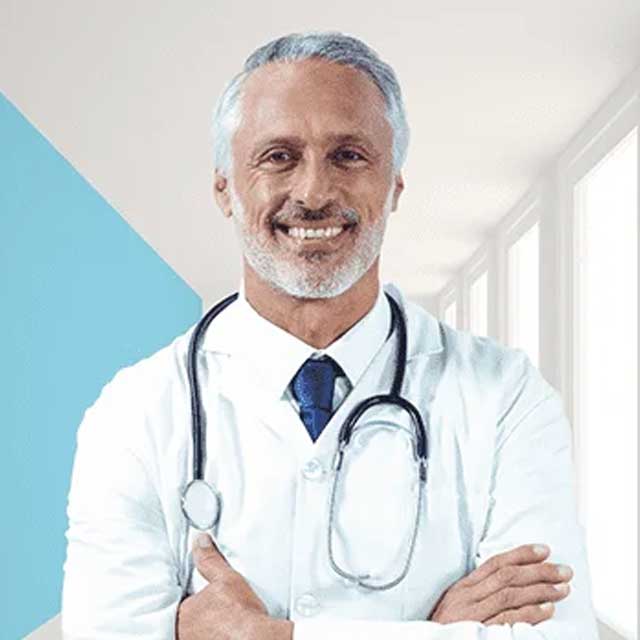 The majority of heart problems arise without any warning signs and can be serious. Heart attacks and cardiac arrests require immediate medical attention. Sometimes choosing the
best cardiologist in Chandigarh
can be a confusing and overwhelming job. There are a lot of questions that run in a person's mind while picking the best cardiologist– will the specialist investigate my problem properly or does the cardiologist have ample clinical experience
As your heart requires an excellent treatment plan, pre- and post-operative care, and the right strategy, so you pick the best cardiologist in Chandigarh.
A cardiologist is a specialised doctor who deals with diagnosing, treating, and preventing related diseases and conditions that affect the heart and cardiovascular system. Cardiologists undergo extensive training in internal medicine and then pursue additional specialised training in cardiology. They offer comprehensive care to patients with heart disease and perform procedures such as cardiac catheterization, angioplasty, and pacemaker implantation to treat various heart conditions.
Indians are at a greater risk of coronary artery disease and heart attack due to a sedentary lifestyle, diabetes, alcohol consumption and smoking. There are several diseases that can affect the heart, including:
These are just a few examples of the many diseases that can affect the heart. It's important to work with your doctor to manage any underlying conditions and reduce your risk of developing heart disease.
When Should You See a Cardiologist?
You should consider seeing a cardiologist if you have any concerns or symptoms related to your heart or cardiovascular system. Some common symptoms that may require your visit to a cardiologist include:
Ankles, feet and legs typically swell up due to blood backing up in the veins when the heart cannot pump up blood efficiently. This is a sign of heart-related issues.
3. A high-level of cholesterol
A high cholesterol level deposits in your arteries making them blocked. Thus, you have the probability of having a heart attack.
A discomfort or pain in your chest extending towards your jaw can be a sign of a heart attack. Therefore, seek medical supervision immediately.
See a heart doctor if you are experiencing frequent dizziness or fatigue. If you get exhausted more often, you should see a heart specialist.
6. Difficulty in breathing
If you feel that you are feeling oxygen shortness or you are breathing with difficulty, rush to the hospital for treatment without any delay. This could be a sign of a heart problem.
7. A sharp pain in the left arm
A typical symptom of a heart attack is pain spreading to the left arm. A very sharp pain in the left arm can be an alarming sign of a heart attack.
Moreover, if you have been diagnosed with a heart condition recently, such as heart failure, arrhythmia, or coronary artery disease, it is crucial to see a cardiologist regularly for proper management and treatment. Your general physician can also refer you to a cardiologist if they suspect any potential issues with your heart or cardiovascular system.
Book an Appointment with Your Cardiologist Today
Professional help can take care of your heart in the Mukat Hospital. We have a great team of heart doctors in Chandigarh, to offer exceptional treatment and care. So, do not wait and book an appointment now! We aims to provide accurate diagnosis, affordable treatment and high-quality care through our
best heart doctors.