Expert Gastroenterology Care:
Diagnosing and Treating Digestive Disorders with Precision and Compassion
MD( Medicine) from Kasturba Medical College, Mangalore in the year of 2013, D.M (Super Specialization) in Gastroenterology from SGPGI of Higher Education in 2016
Treatment of Peptic Ulcer disease (Burning stomach)
Jaundice / Blood in vomiting/ Black colored stools
Stones in Common Bile Duct (CBD)
Ulcerative Colitis
Procedures like Endoscopic retrograde cholangiopancreatography (ERCP)
Upper Gastrointestinal Endoscopy (UGE)
Chronic pain in abdomen, vomiting or bleeding in stool
Crohn's disease
Wheat allergy
Digestive Disorders and Conditions
Gut Health and Nutrition
Endoscopy and Diagnostic Procedures
Treatment Options and Management Strategies
Stomach diseases such as gastritis, ulcers, and cancer can interfere with digestion and nutritional absorption, resulting in a variety of symptoms such as discomfort, bloating, nausea, vomiting, and changes in bowel movements.
Coronary Artery Bypass Grafting (CABG)
Heart Valve Repair or Replacement
Aortic Aneurysm Repair
Congenital Heart Defect Repair
The pancreas and liver are important organs for digestion and metabolism, and disorders affecting these organs, such as pancreatic cancer or liver cirrhosis, can have serious ramifications for general health and well-being.
Hepatology
Pancreatology
Hepatobiliary Surgery
Pancreatic and Liver Transplantation
Hepatitis B and C are viral diseases that damage the liver and can result in major health issues such as liver cancer and cirrhosis, but they can be avoided and treated.
Patient Education and Counseling
Liver Fibrosis Assessment
Liver Health Monitoring
Vaccination
Wheat allergy is an immunological reaction to wheat proteins that causes hives, swelling, and trouble breathing.
Allergist/Immunologist
Dietitian/Nutritionist
Psychological Counseling1
Alternative Medicine Practitioners
Gallstones are solid deposits that accumulate in the gallbladder and cause discomfort, nausea, and vomiting. They can be treated with medication or surgical gallbladder removal.
General Surgery
Anesthesiology
Anesthesiology
Gastrointestinal Medicine
Dietetics
Blood in Stool or Vomiting
Blood in the stool or vomiting might suggest gastrointestinal bleeding caused by a variety of illnesses such as ulcers, inflammation, or cancer and need immediate medical treatment.
Gastroenterology Consultation
Laboratory Tests
Medications
Dietary and Lifestyle Modifications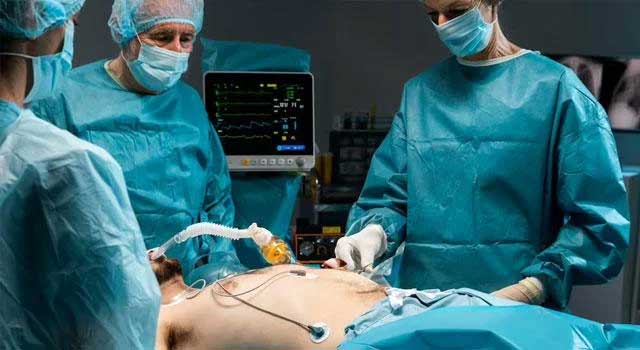 Upper GI endoscopy is a diagnostic process that examines the upper digestive tract with a flexible tube equipped with a camera and light to discover and treat diseases such as ulcers, inflammation, or cancer.
Pre-Procedure Assessment
Pathology Services
Post-Procedure Care
Follow-up Consultation
Colonoscopy is a diagnostic process that examines the colon and rectum with a flexible tube equipped with a camera and light to discover and treat diseases such as polyps, cancer, or inflammation.
Endoscopy Suite
Nursing Services
Pathology Services
Surgical Services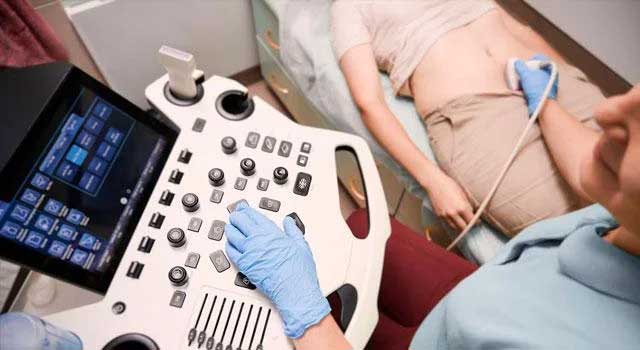 Sigmoidoscopy & ERCP etc.
Sigmoidoscopy is a diagnostic process that examines the lower colon and rectum, whereas ERCP is a treatment that combines endoscopy and X-rays to diagnose and treat bile and pancreatic duct disorders.
Sigmoidoscopy Procedure
ERCP Procedure
Diagnostic Testing
Consultation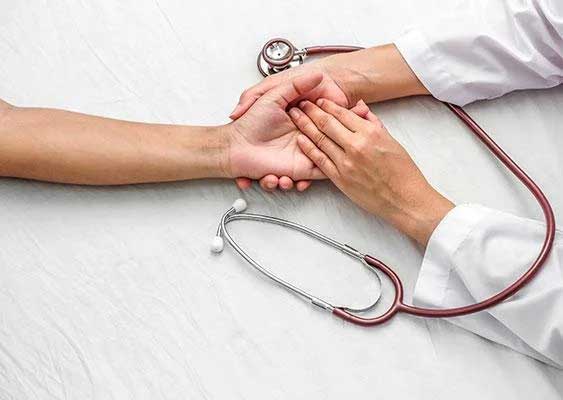 25+ Yrs In Healthcare We at Mukat Hospital feel extremely proud and happy to dedicate ourselves to the cause of Continuous Technological Up gradation in the field of Medical care matching International Standards & consistent improvement in patient Care at rates affordable to all sections of society
What Patients Say About Us