Mukat Hospital: A Reputed Centre for Bypass Surgery in Chandigarh
When it comes to matters of the heart, no compromises should be made. Our Hospital in Chandigarh has been dedicatedly serving the community with exceptional cardiac care, particularly in the realm of bypass surgery. Known for its advanced facilities, experienced medical professionals, and patient-centered approach, Mukat Hospital has become a beacon of hope for individuals seeking comprehensive cardiac solutions.
Cutting-Edge Facilities and Technology:
We are committed to staying at the forefront of medical technology. Equipped with modern operation theaters, advanced imaging techniques, and state-of-the-art surgical instruments, the hospital ensures that patients receive top-quality care. In the field of bypass surgery in Chandigarh, we offer contemporary facilities that contribute to successful outcomes.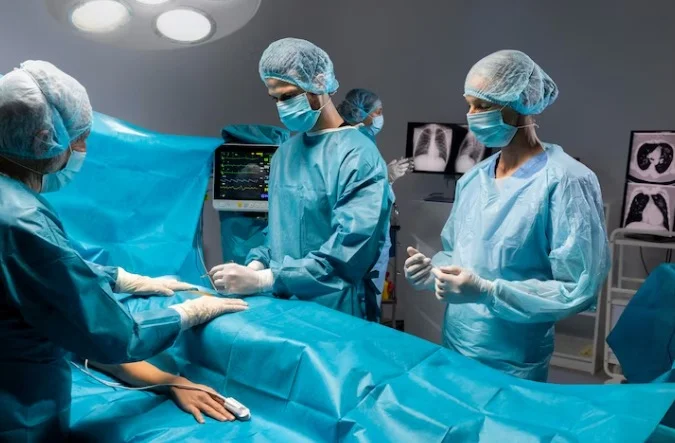 Experienced and Skilled Medical Team:
The hospital's cardiac surgeons have garnered an enviable reputation and high acclaim within the medical community for their unparalleled expertise in conducting bypass surgeries with a remarkable degree of precision and utmost care. Their profound and comprehensive understanding of the intricate nuances of cardiovascular health, painstakingly cultivated and refined over years of relentless practice and dedicated experience, serves as an unwavering source of confidence and assurance for not only the patients themselves but also their concerned families. The exceptional level of skill, coupled with their empathetic approach and ability to provide comprehensive guidance, transforms our hospital into a venerated and unwaveringly trusted choice for those in need of bypass surgery services.
Comprehensive Bypass Surgery Services:
We provide a comprehensive range of bypass surgery services tailored to individual needs. From coronary artery bypass grafting (CABG) to minimally invasive bypass surgery and complex revascularization procedures, the hospital's skilled surgeons are well-equipped to handle diverse cases. This comprehensive approach ensures that patients receive personalized treatment plans that maximize their chances of recovery and long-term well-being.
Patient-Centric Approach:
What sets us apart is its unwavering commitment to patient care and comfort. Patients are greeted with warmth and empathy from the moment they step through the doors. The hospital's patient-centric approach extends beyond medical procedures, encompassing emotional support, counseling, and post-operative care. This holistic approach recognizes that healing involves not only the physical but also the emotional and psychological well-being of the patient.
Over the years, Mukat Hospital has meticulously cultivated a truly stellar reputation within the expansive realm of cardiac care, effectively establishing an unwavering bond of trust with both its valued patients and the esteemed medical community at large. The hospital's consistently remarkable track record of triumphantly executed bypass surgeries, seamlessly melded with an abundance of heartening and affirmative patient testimonials, resonates profoundly, serving as an eloquent testament to the institution's unwavering and unyielding commitment to the pinnacle of excellence in healthcare.
In matters as critical as cardiac health and bypass surgery, Our hospital in Chandigarh stands as a beacon of hope and healing. Its unwavering commitment to advanced facilities, experienced medical professionals, patient-centered care, and a strong reputation make it a trusted destination for individuals seeking top-quality bypass surgery in chandigarh. If you or your loved ones are in need of cardiac care,
Mukat Hospital
could very well be the answer, offering not only medical expertise but also compassion and support on the journey to a healthier heart.