Enhanced Joint & Spinal Care:
Arthroscopy & Endoscopic Surgery
MBBS from Government Medical College Amritsar, MS (Orthopaedics) from Government Medical College Patiala, Senior Residency in Government Medical College and Hospital in Chandigarh
Arthroplasty (Primary Complex as well as Revision Joint Replacement)
Arthroscopy & Sports Injuries
Simple & Complex Traumas
Ask a Arthroscopic and Endoscopic Spine Surgeon
Arthroscopic spine surgery techniques
Endoscopic spine surgery procedures
Benefits of minimally invasive spine surgery
Recovery and rehabilitation after arthroscopic and endoscopic spine surgery
Arthroscopy of the knee is a surgical treatment in which a tiny camera and specialised tools are inserted into the joint to diagnose and repair a variety of knee disorders, such as damaged cartilage or ligaments.
Diagnostic Arthroscopy
Meniscectomy
Meniscus Repair
Cartilage Repair or Microfracture
Anterior Cruciate Ligament (ACL) Reconstruction
The shoulder joint is a ball-and-socket joint that joins the upper arm bone (humerus) to the shoulder blade (scapula) and allows for a full range of arm mobility.
Rotator Cuff Repair
Shoulder Joint Replacement
Rehabilitation
Pain Management
Endoscopic Spinal Surgery
Endoscopic spinal surgery is a minimally invasive surgical method that employs a tiny camera and specialised equipment to access and treat spinal disorders such as herniated discs, spinal stenosis, and spinal tumours.
Consultation and Evaluation
Preoperative Preparation
Endoscopic Spinal Surgery Procedure
Intraoperative Monitoring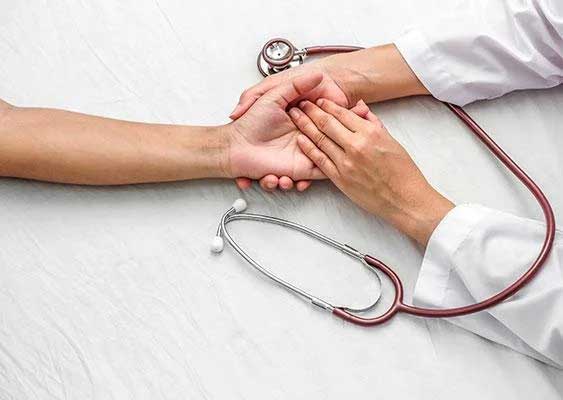 25+ Yrs In Healthcare We at Mukat Hospital feel extremely proud and happy to dedicate ourselves to the cause of Continuous Technological Up gradation in the field of Medical care matching International Standards & consistent improvement in patient Care at rates affordable to all sections of society
What Patients Say About Us